Triple Vision, Multiple Brilliance
The founder of FOPO, Dr. Frank is 41 years old this year. Working as a stock analyst in 2005, he became a managing partner and raised the first fund in 2015. In 2021, transforming from a trader in the financial industry to a founder in the technology industry, he created "FOPO".

The transformational process of becoming a CEO over the past 16 years has gradually made him aware that one's success comes from the following aspects:

Focus Point – Ability to focus on the point of winning the game;
Forever Potential – Ability to keep creative and find potential forever;
Foresee Possibility – Ability to foresee the possibility in the future.

Breeding on such experience and concepts, "FOPO" was founded by Frank. It is dedicated to developing multi-screen, multi-tasking, and multi-operation smart display products and solutions for every professional. Through technological innovation, it upholds the idea of creating a workspace that is more conducive to integration, agility, and exploration to help professionals achieve career success.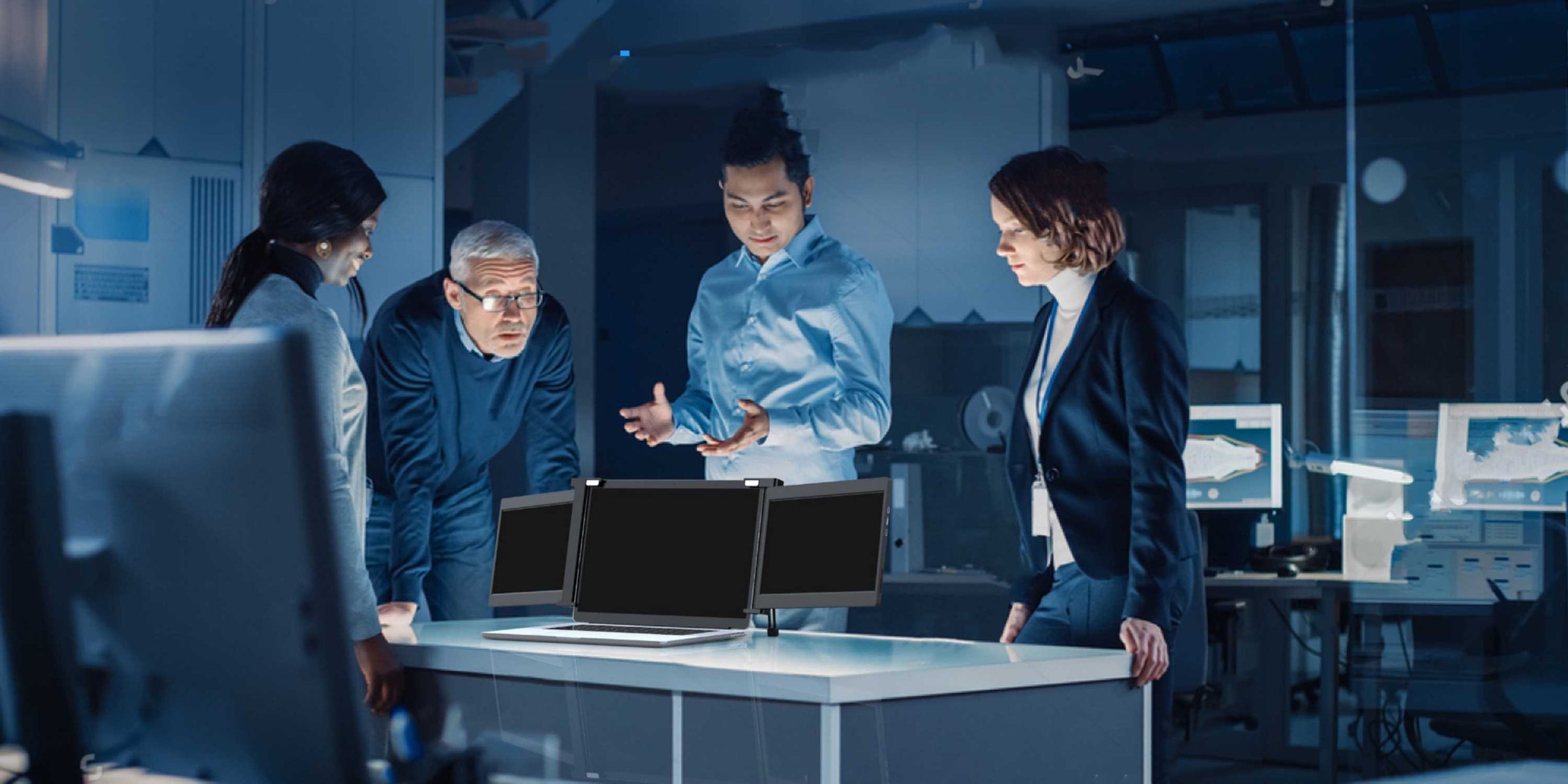 Focus Point
Forever Potential
Foresee Possibility
FOPO Advantage
Immersive Dual-screen Display Experience: It helps increase your work efficiency by 50% and brings you more creative inspiration.

HD 1080P Large Screen: It features 1080P resolution and big size of up to 15 inches, giving you an excellent visual experience, and allowing you to play games and have fun while working.

Patented Stand: Designed with a retractable stand at the back, it helps stabilize the monitor as well as greatly improve portability.

Rotatable Screen: The screen can be adjusted to facilitate your work in various scenarios, such as meetings, to help individuals and enterprises achieve business success.
Email: sales@fopomonitor.com
Company Name: SHARLOMAY LTD
Company Address : Agion Theodoron 6 Agios Athanasios, 4102, Limassol, Cyprus (Note: This address is not a returning adress)